ANDREW
---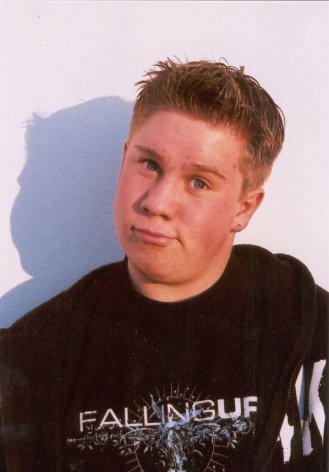 NAME: Andrew ( Andy ) Washburn

NUMBER: 27

INSTRUMENT: Trumpet

EMAIL: midgetsarerad@gmail.com

AIM: soccermouse05

AGE: 17

SINGLE? to be honest yes . . .

FAVORITE BANDS: Roper, FIF r.i.p., Streetlight manifesto, Voodoo Glow Skulls, RBF, Supertones, basically I likey the Ska . . . and also last but certainly not least . . . THE UPTONES! and many others . . .

FAVORITE FOODS: I do not discriminate against any food!

FAVORITE PLACES TO DINE: N/A (hometown baby)

COKE OR PEPSI? coke?

HOBBIES? bein wierd and soccer . . . I like myspace . . .lol

FAVORITE COLORS: blue

FAVORITE TV SHOWS: don't really watch TV anymore haha Simpsons I guess

FAVORITE MOVIES: Monty Python and the Holy Grail

FAVORITE QUOTES:
see said the blind man as he pee'd into the wind its all coming back to me now! . . . . Anonymous

Your mother was a hampster and your father smells of elderberry!

DO NOT ASK ME WHAT AN ELDERBERRY IS! ITS A BERRY YOU BUMS!




Andrew's MySpace
BACK
---
©Flip The Switch 2004